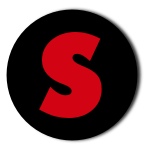 Continuing on my acting training, feeling confident and working on various projects!
Related Articles
casper decker

, , Media, 0

---

Photoshoots, filming and laying the last hand on the short docu- to be released soon!

casper decker

, , Marketing, Media, Print, booklet, collectable, glamour, photos, youtube, 0

---

Working on getting the exclusive collectable 'Sue Moreno Glamour Booklet' together. The booklet will contain mostly unreleased glamour photos...

Frank Decker

, , Media, 0

---

Sessions at Legacy Studio in March and April 2020 Final recording sessions taking place in beautiful Legacy studio, Amsterdam, for my Memphis...

casper decker

, , Media, Music, Shows, event, flamenco, lunch, retro, Society, tony, wittenberg, 0

---

Get together at the annual Society Lunch. This year's theme: Flamenco – you can leave that up to me!...

Frank Decker

, , Media, 0

---

We asked legendary Bernie Grundman Mastering Studio (Thriller, Purple Rain to name a few) in Los Angeles to lay...