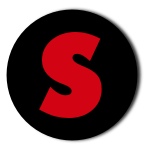 Continuing on my acting training, feeling confident and working on various projects!
Related Articles
casper decker

, , Media, Music, 0

---

Fabulous being back in Memphis at impressed at my first visit at  the amazing Memphis Magnetic Recording Studio! So hip,...

casper decker

, , Marketing, Media, Music, Shows, elvis, handsome men, hans slighter, lsb, maarten jansen, sessions, 0

---

New sessions coming up with both my Handsome Men and new projects with Maarten Jansen (Elvis Tribute – for...

casper decker

, , Concerts, Marketing, Music, Shows, 40, elvis, legacy, presley, rtv utrecht, 0

---

Celebrating Elvis' legacy – 40 years after. Can you believe it? Still celebrated, known and missed all over the...