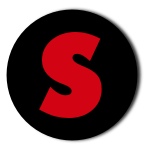 Continuing on my acting training, feeling confident and working on various projects!
Related Articles
casper decker

, , Marketing, Media, Music, burlesque, calendar, city by night, dutch, pin-up, shows, vegetarian, 0

---

Interview BIG BEAT – Juha Miettinen, Finland What else have you been doing lately? I am always super busy...

Sue

, , Media, 0

---

Listen to an interview and podcast for Radio 2 Simone's Songlines with Simone Walraven! Broadcast January 22, 22. Link...

casper decker

, , Media, background, harold, masqueraders, memphis, patricia, rehears, robert, snell, studio, thomas, wright, 0

---

Rehearsing in the studio and going over the background vocals with Lester Snell and the Memphis Masqueraders, Harold Thomas...

casper decker

, , Media, 0

---

Been real busy writing and filming. Making plans for Memphis and the States while enjoying the beautiful summer. Here...