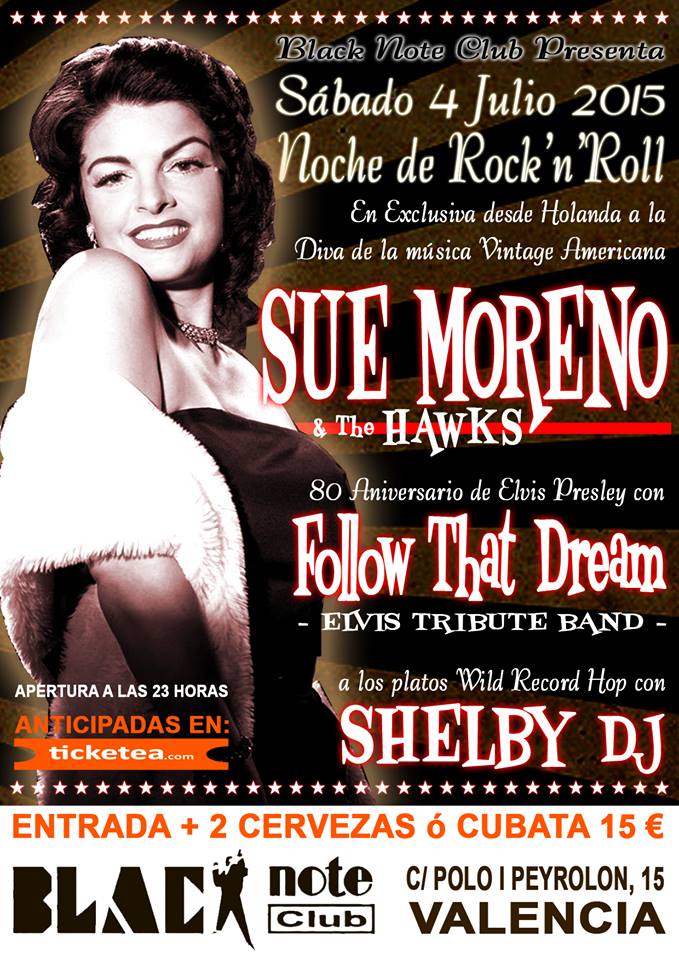 Look forward to seeing you at our show in Valencia, July 4!
Related Articles
casper decker

, , Media, 0

---

The vintage era of Americana. Can the decade of optimism offer hope amid recent global uncertainty? Click here to...

Sue

, , Media, 0

---

Finally, all mixing of all my tracks done and completed in May and June! It's all about detail, baby.. ...

casper decker

, , Media, Print, 0

---

February 14, 2015 Valentine's day performance at the Embassy Jazz Club with my Handsome Men. It was so nice...

casper decker

, , Marketing, Media, Print, Shows, Asturias, Bye Bye Blues, Gijon, Savoy Club, spain, 0

---

Had a great tour in my beloved Spain. Thank you everyone involved, the wonderful musicians, clubowners, everyone involved in...