Big Beat covers Sue Moreno
Home
Big Beat covers Sue Moreno
Thank You Finland for this wonderful 3 page article !
I am grateful for your support!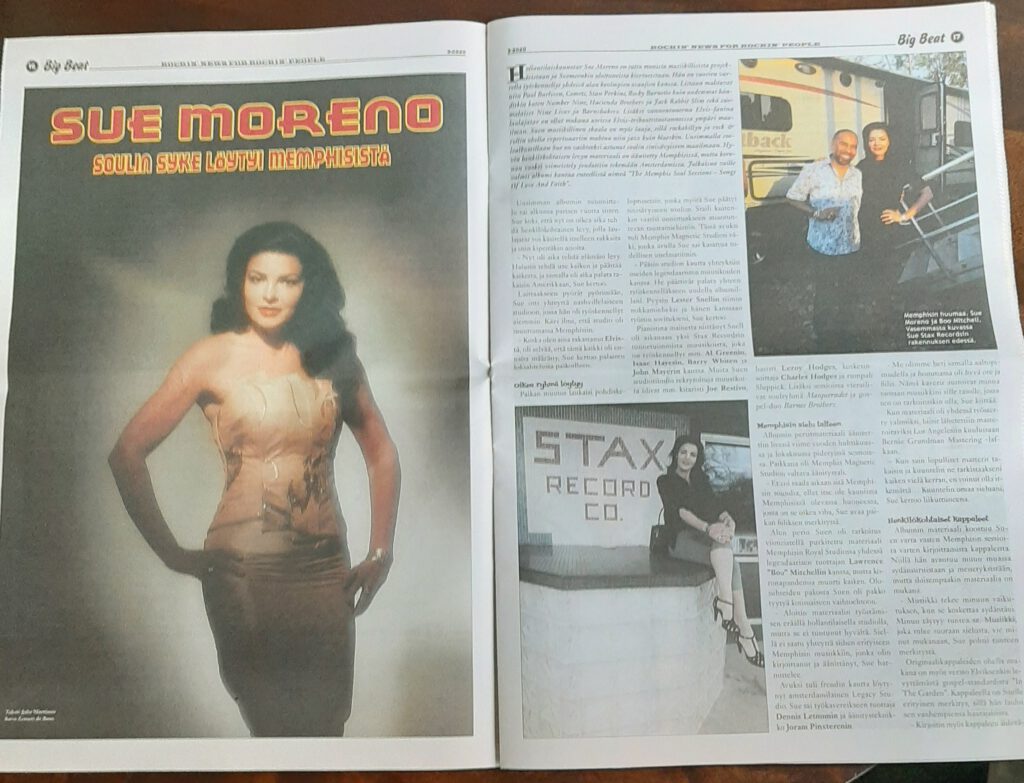 Related Articles
Frank Decker

, , Media, Al green, drums, george sluppick, guitar, isaac hayes, joe restivo, masqueraders, memphis horns, moreno, musician, new, rhythm, single, stax, sue, the barnes brothers, 1

---

The first single of my new record is available now on all streaming platforms. It was an unanimous choice...

casper decker

, , Marketing, Media, 0

---

New photo session with Juul de Vries. Bedroom glamour, vintage Hollywood, 50s chic Very happy to be working together...

casper decker

, , Media, background, harold, masqueraders, memphis, patricia, rehears, robert, snell, studio, thomas, wright, 0

---

Rehearsing in the studio and going over the background vocals with Lester Snell and the Memphis Masqueraders, Harold Thomas...

casper decker

, , Marketing, Media, Music, Shows, elvis, handsome men, hans slighter, lsb, maarten jansen, sessions, 0

---

New sessions coming up with both my Handsome Men and new projects with Maarten Jansen (Elvis Tribute – for...