Big Beat covers Sue Moreno
Home
Big Beat covers Sue Moreno
Thank You Finland for this wonderful 3 page article !
I am grateful for your support!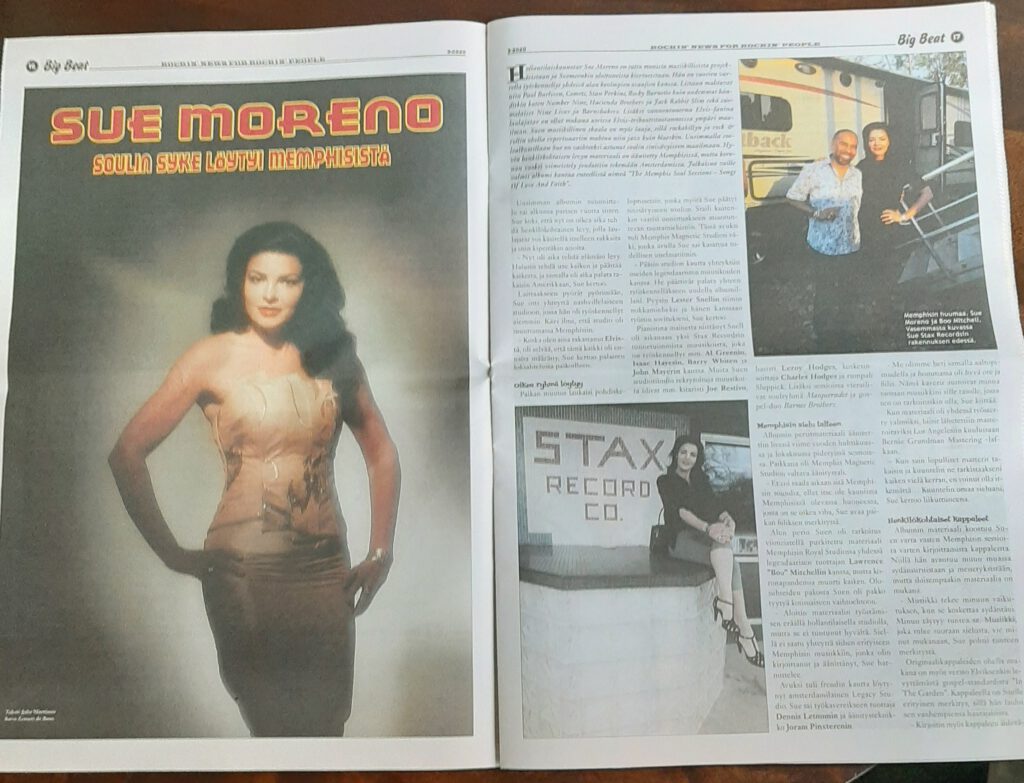 Related Articles
casper decker

, , Media, beautiful, destinations, forced, radio, roads, silence, support, 0

---

Dear friends, thank you so much for your continuing support all this time. There has been a more or...

casper decker

, , Media, 0

---

Been real busy writing and filming. Making plans for Memphis and the States while enjoying the beautiful summer. Here...