Big Beat covers Sue Moreno
Home
Big Beat covers Sue Moreno
Thank You Finland for this wonderful 3 page article !
I am grateful for your support!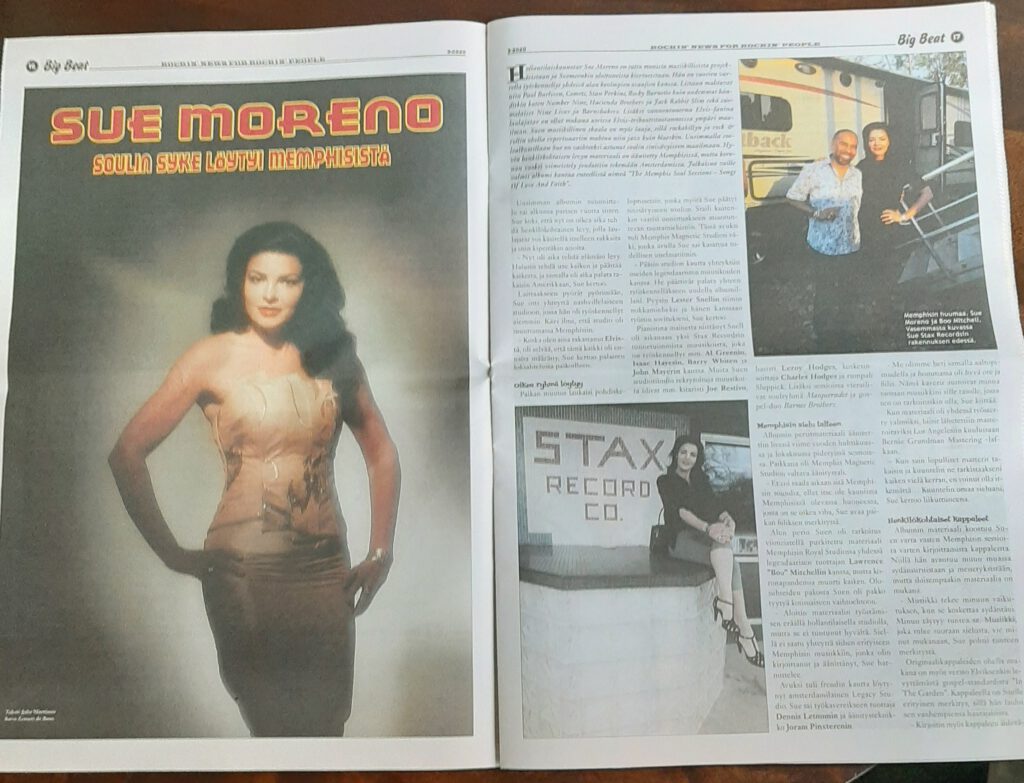 Related Articles
casper decker

, , Media, 0

---

I feel so grateful for all the attention and airplay for The Long and Winding Road. Thank you so much...

Frank Decker

, , Media, 0

---

Sessions at Legacy Studio in March and April 2020 Final recording sessions taking place in beautiful Legacy studio, Amsterdam, for my Memphis...

casper decker

, , Marketing, Media, Music, actrice, awareness, creating, sue, Tony Grahn, 0

---

I started method acting training: Refocus on acting by Tony Grahn: Creating total awareness, finding the tension in the...

casper decker

, , Media, Music, Products, Shows, hollywood, interview, jazz, movie stars, 0

---

Your latest album City by Night you worked with Chris Casello. How did you meet him? * Chris and...